Coast into small town living at Wagamon's West Shores.
Located in the beautiful, historic town of Milton, adjacent to gorgeous Wagamon's Pond, this community is just minutes from the beach resort areas of Lewes and Rehoboth, yet remote enough to achieve that peaceful tranquility of living away from the hustle and bustle of suburbia. Wagamon's West Shores is the jewel of Sussex County and truly boasts the best of both worlds.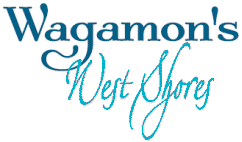 Request more information:
Just fill in your name and e-mail or phone number and we'll get back in touch with you. We're typically able to respond to requests within 24 hours.
Marta Homes
P.O. Box 1066
Newark, DE 19715
(O) 302-727-4808
(F) 302-453-0446